Japan is a country that experiences 4 true seasons, 5 if you consider the rainy period of summer it's own season. Tsuyu in Japanese, is the especially rainy season typically between the end of May until the end of July. This year, although rainy season was officially announced in the first week of June, we really didn't feel the affects of it until last week when sudden heavy humidity, along with warmer temperatures and thunderstorms rolled in. I can't think of one person who considers rainy season the best part of the year, as it can be very tiring dealing with the weather during this season, however there are things you can do to beat the humidity and wet days during tsuyu.
Dress Accordingly
Although typically hot and humid, when the rain storms roll in it can cool down quickly. The best way to dress is in light layers with breathable fabrics. Not only does it cool down with rain, it also can get rather cool at night or inside air conditioning so it's best to bring a light scarf or sweater with you.
Activities
There is a lot to do indoors while you're visiting or living in Japan, particularly in a big city such as Tokyo. Visit one of the many museums – there is surely something to suit your taste. From art, to history, science, pop culture and special pop up exhibits that are always changing, you won't get bored. The department stores around Tokyo are also worth checking out. Even if you're a window shopper, you will enjoy the fantastic displays and cool air conditioning. Shibuya, Shinjuku and Ginza have massive department stores on most every corner what will surly impress.
Onsen
There are people who prefer to visit onsens in rainy season. You can find Japanese onsen (natural and man made) all over Japan. I personally prefer to visit onsen in the winter, however the cloudy gloom of rainy season attracts many people during tsuyu as well.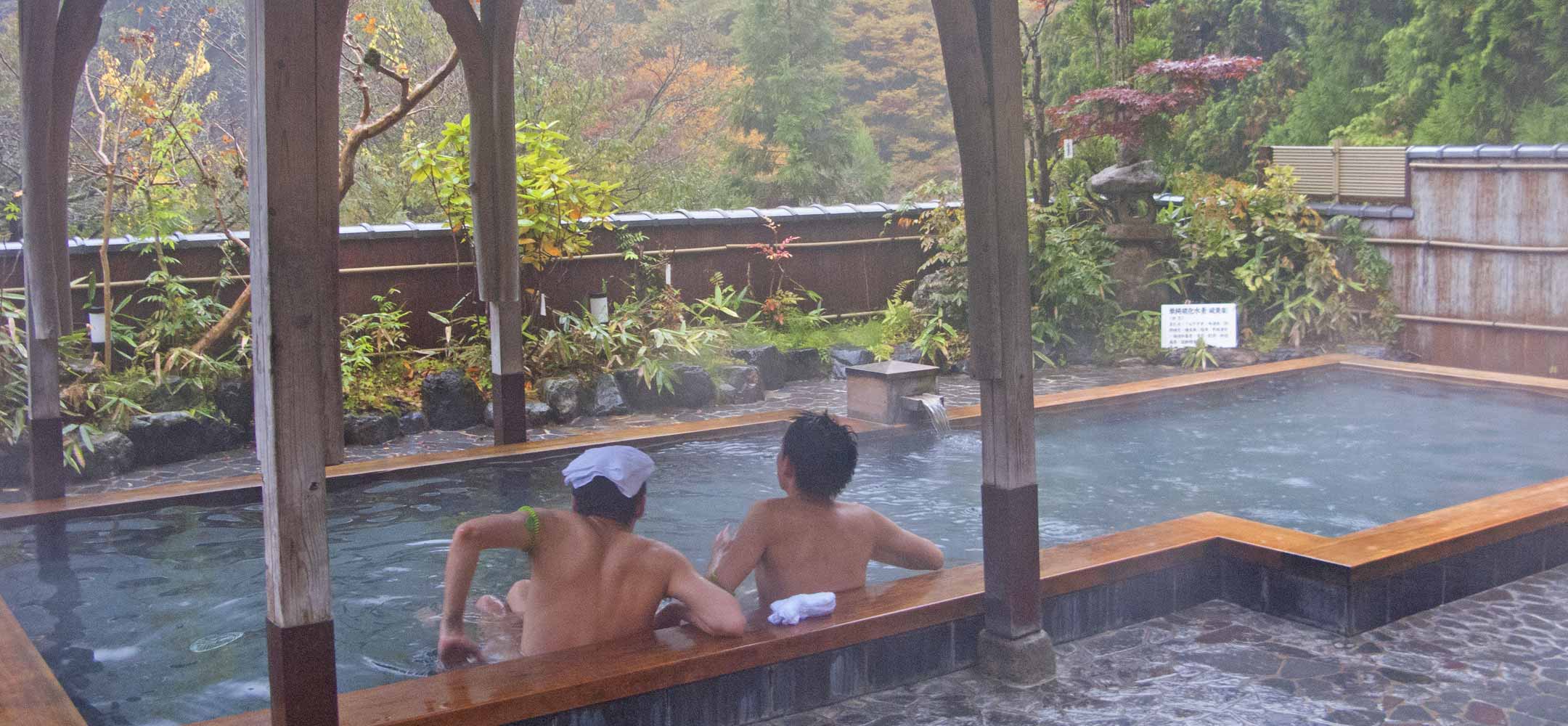 Umbrellas
During rainy season, more often than not it is necessary to have an umbrella with you. Conveniently, in Japan there is no shortage of umbrellas. There are convenience stores on every corner selling the clear plastic umbrellas and many specialty umbrella shops too. Japan has many unique, stylish umbrellas in all price ranges and sizes. Grab yourself a folding, pop-up umbrella to stick in your bag and you'll be good to go!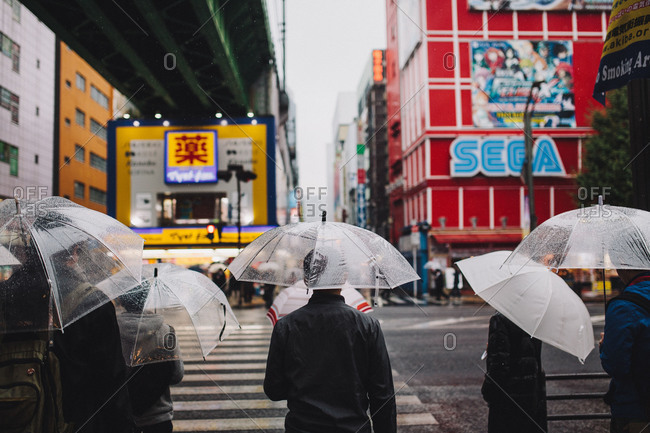 Flowers
One of the great things about the changing seasons in Japan is all of the different flowers that bloom throughout the year. When rainy season rolls around, you see hydrangeas pop up everywhere. You'll be able to spot the blue, white and purple flowers from the train, in neighborhoods, temple grounds and even the big city streets. Tokyo has a few spots well known for hydrangeas so if these colorful flowers put a smile on your face, be sure to stop by Hakusan Shrine in Tokyo's Bunkyo ward. To be honest, there is actually not much to see here except the hydrangea flowers. During the rainy season there are over 3,000 hydrangeas in bloom and a festival in honor of these flowers every year in mid-June.
Hokkaido
If you want to skip out on rainy season all together, you might consider visiting Hokkaido which is a region of Japan that barely is affected by rainy season, if at all.
There is a bullet train you can take from mainland Japan to Hokkaido but the more common way to get there is by flying. Hokkaido summers are known to be cool, with no humidity and beautiful mountain scenery. There is a famous lavender farm in Furano, lakes, ocean side towns, seafood, and more. Prices from mainland Japan to Hokkaido can vary greatly depending on when you book – so if you're flexible play around with the dates and times until you find a good deal.
Although rainy season is perhaps not the most ideal time of year in Japan, there is certainly a bit of Japanese culture that has been built around it. I hope that if you have the chance to spend time in Japan during tsuyu, you enjoy it!